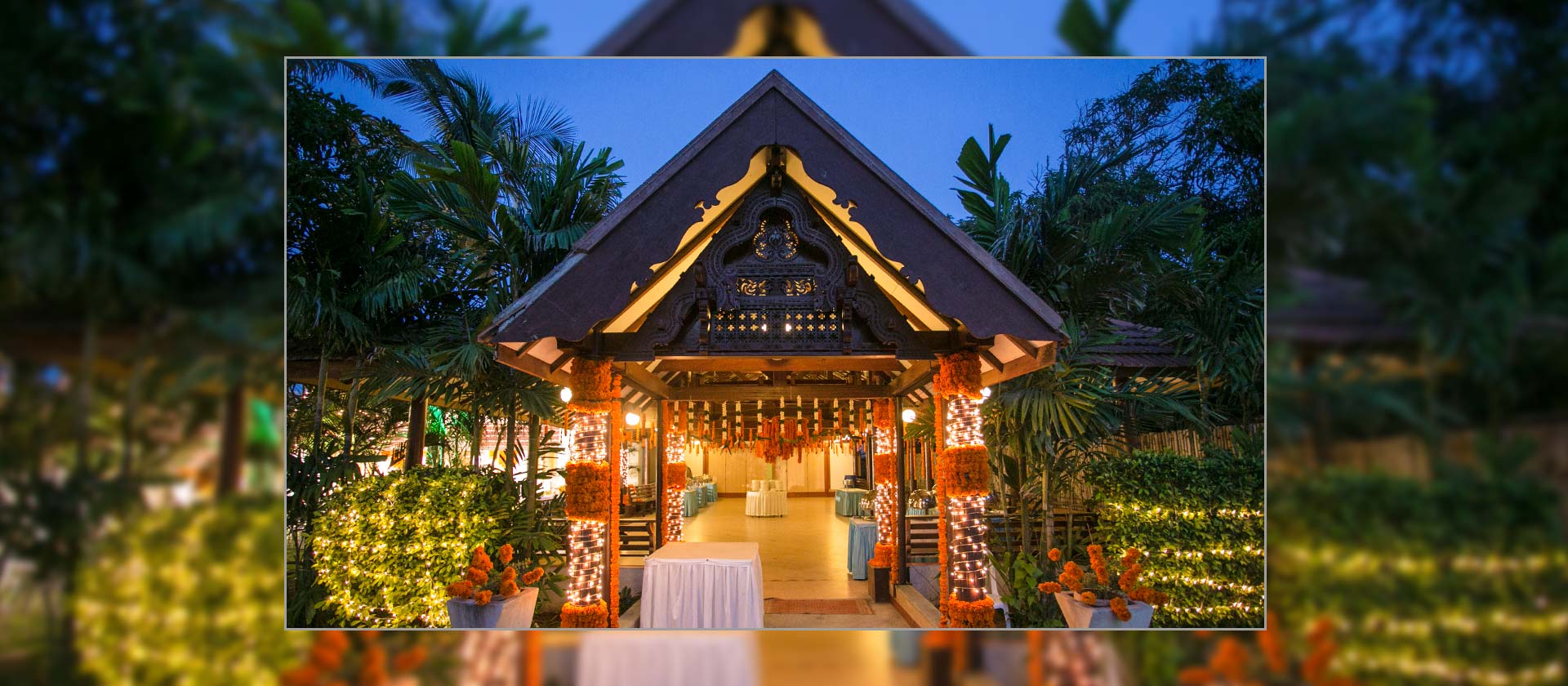 BASED IN
LAWN AREA
Green Meadows Resort
Memories that will last forever
cliCK HERE FOR PRICE
TOTAL CAPACITY(PEOPLE)
ECR(Palavakkam)
20,000 sq.ft
10 min from Thiruvanmiyur
1,000+
Flat 10% discount

Green Meadows Resort provides lavish kalyana mandapam, beautiful banquet halls, a massive lush lawn area and a range of options for engagement, birthday parties, cocktail parties, team building session, employee engagement activities, office parties, conferences, corporate activities or even a stunning destination wedding. From our wedding lawn to our party halls, every event space is unique, timeless, and will make your events memorable with premium amenities and customizable facilities. We aim to provide the highest quality of bespoke banqueting with our in-house catering. Depending on your demands, we can accommodate upto 1000 people in one of our numerous event venues. Our many comfortable, lush and homely cottage rooms are perfect to host the guests of your events.
 Weddings

 Receptions

 Corporate Event

 Pool Parties
 Cocktail Parties

 Birthday Parties

 Bachelor Parties

 Baby Shower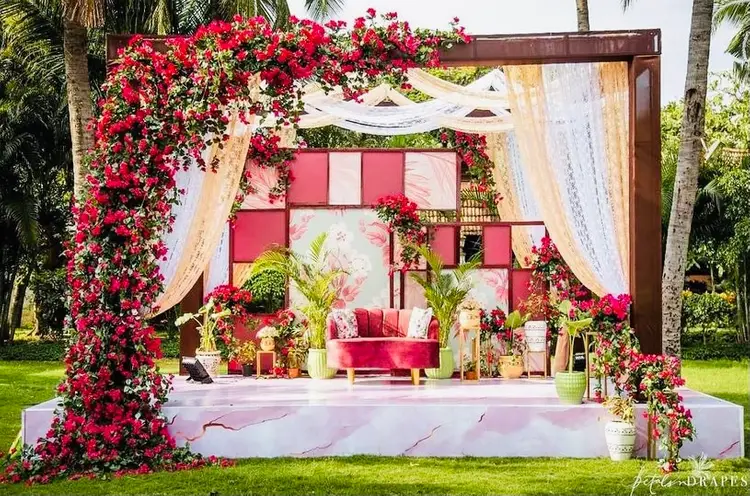 Green Meadows Event Space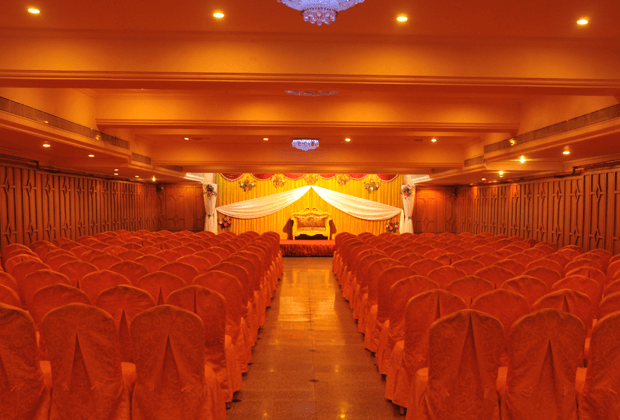 The Mandapam marriage hall is an open space venue, themed in ethnic decor, it is perfect to host weddings. It is sized at 1400 sq. ft, and can seat 100 people. This is the perfect venue to host a beautiful wedding in and is spacious enough to comfortably accommodate all your guests. One of the finest wedding venues in Chennai, this banquet hall is designed to bring to life your dream Indian wedding.
The Nila event hall is sized at 1300 sq. ft, and can accomodate upto 70 people in the hall. This is the perfect hall for larger functions and larger groups of people. Seated in a lap of lush greenery, this event hall has an attached dining space and a  lawn outside in which you can hold a part of your event.
The Pampa banquet hall is a 750 sq. ft. mini hall which can accommodate between 15 to 50 guests. This hall is perfect for intimate functions that are hosted for small groups of people while still being spacious and welcoming. This event space makes for the perfect party hall. It has a beautiful lawn outside that can be used for a combination of an indoor-outdoor event. 
The central lawn is sized at 15,000 sq ft and can accommodate between 200 and 1000 people. It can comfortably seat around 500 people. This central lawn is a vast, spacious expanse of land strewn with green trees all around, with the sea breeze making it the perfect place to hold a large outdoor event such as a reception, corporate events, office parties, team activities etc. It can also double as a beautiful outdoor party lawn, outdoor games space etc.
Offer and Pricing Details
Fill the form below to get  Flat 10% discount code along with package details, straight to your mobile!
Note : You can avail the discount with the code sent to your whatsapp number during the time of booking.